Alignment
Alignment
Our Engineering staff, Technical Sales Personnel and Field Service Technicians understand the critical demands placed on specific field applications of gear drive systems. Based on our more then 20 years experience, we are capable of delivering fast, detailed assistance, as well as equipment design upgrades to fulfill our customers needs. Our Services include:
- Workshop functional testing in our workshop of all repaired gearboxes
- Geometrical measurements (flatness of casings and foundations)
- Shaft alignment services
- Start-up assistance and acceptance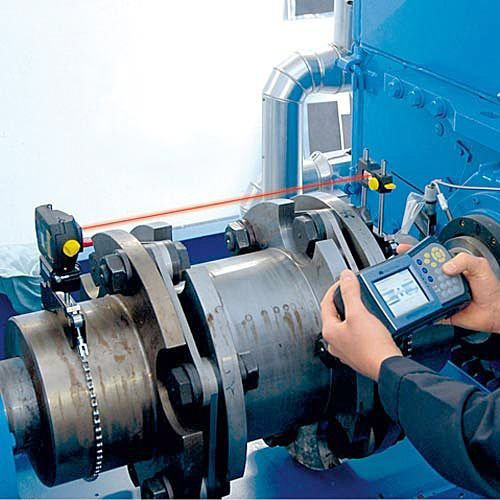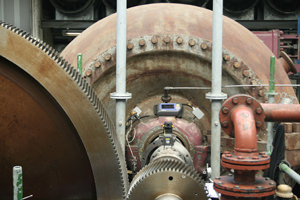 Laser Alignment
Alignment faults between couplings are also a common source of machine faults found in rotating assemblies that can be corrected using laser alignment. Misalignment and coupling errors can be overcome when using our site service on horizontal machines.
The Alignment of a machine is also confirmed using Vibration Analysis, which indicates whether the machine can maintain an acceptable alignment from a Static position to a Dynamic operating condition.
We use for example the
ROTALIGN Ultra
, which is an High end modular alignment system, extendable to all advanced shaft and geometric applications. This cutting-edge system possesses a large high resolution full VGA TFT color display making information easily readable in low light enviroments or sunlight conditions. ROTALIGN Ultra is the number 1 tool in alignment features concise navigations keys, a very user-friendly and intuitive user interface, a heavy duty Li-ion rechargeable battery plus an ergonomic design. This high-performance system incorporates exclusive measurement modes that provide very accurate results for any application, and enables simultaneous live monitoring of both vertical and horizontal machine corrections. Specialist analysis tools like the soft foot diagnostic tool have also been integrated for an accurate assessment of the machine condition.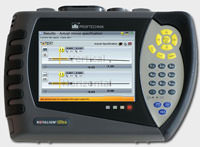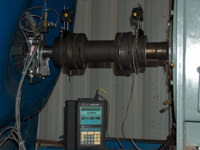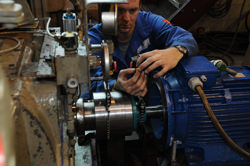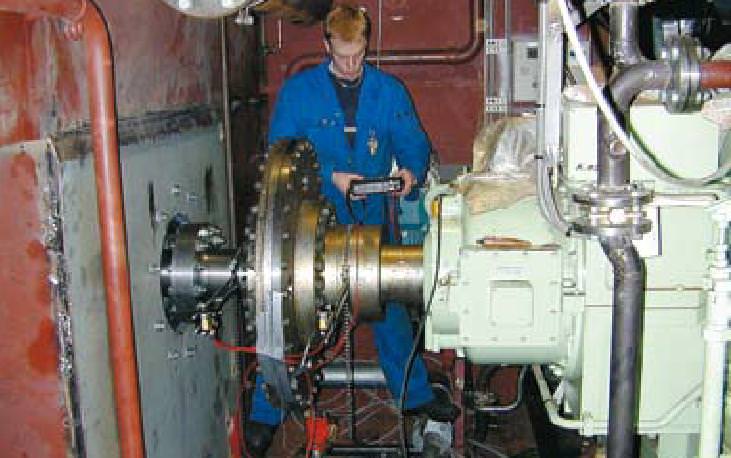 Flatness Measurements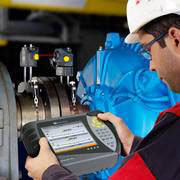 Meanwhile we have the latest flatness measuring tools: LEVALIGN Ultra Measurement of flatness at a higher level. LEVALIGN Ultra is the successor to the proven LEVALIGN. This cutting-edge system, which is now based on the ultra-modern ROTALIGN Ultra computer, answers to industry's needs for quick and efficient measurement of surface flatness. The computer's large color backlit display shows all relevant information, including a context sensitive menu, in a self-explanatory manner. As an example, in the result screen, the colored tolerance code for eachmeasured point indicates if and to what extent tolerances are met. The system provides an accuracy of 0.02 mm/m up to a diameter of 40 m. Use the freeware ALIGNMENT REPORTER to print detailed customized measurement reports and to backup measurement files on the PC. For more demanding applications, use ALIGNMENT CENTER the optional WindowsTM based PC software platform to generate colour measurement reports, measure infinite number of points and verify parallelism between different surfaces