GBS starts load test facility
GBS Gearbox testing facility
At GBS we strive to achieve the highest quality for our customers. Because of this we developed our own state of the art gearbox testing facility. At this facility we are able to test up to thee gearboxes simultaneously with variable speeds, power ratings and configurational needs.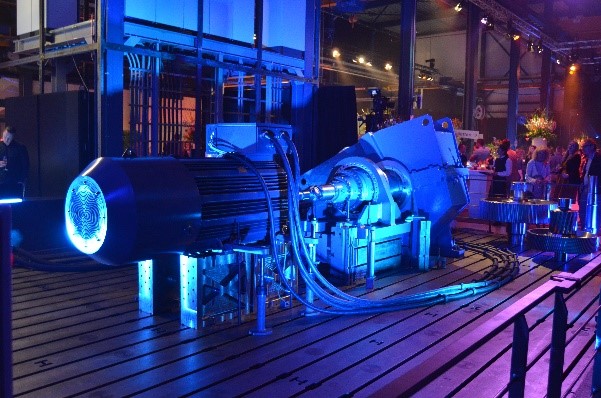 Gearbox testrun
Each gearbox undergoes a test run at out test facility for a minimum of 4 hours before re-installation. During this period the gearbox is live monitored using our wide range of available sensors and high-speed data acquisition and control using LabView software. Each tested gearbox therefore receives proven functionality before re-installation on site.
During the test we are able to monitor the following parameters:
• Bearing temperature;
• Revolutions per Minute;
• Absolute and relative vibrations;
• Noise;
• Oil pressure;
• Oil flow;
• Oil temperature;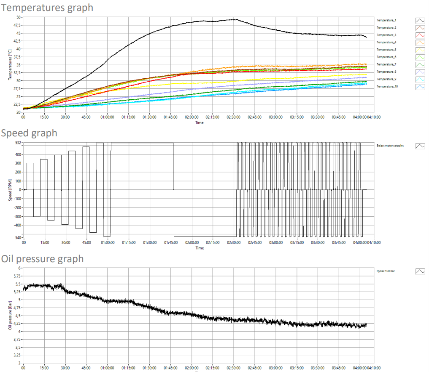 Full gearbox vibration analysis report
On request we can provide a full vibration analysis report of the gearbox at GBS as well as on site. With this analysis your condition monitoring is up to date. Using this baseline measurement the gearbox can be correctly analyzed later on in order to predict its life expectancy. This way GBS applies to your specific preventive, predictive or proactive maintenance strategy.
Testing can be done under load to a capacity of 500 KW, and a simulation of real life load and duty cycle can be incorporated in the spin test to simulate actual running conditions. During the test we are capable providing the necessary lubricant for the gearbox at a maximum flow of 300L/min.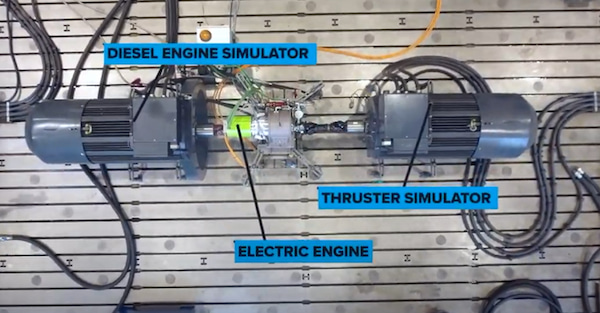 Gearbox testing for high speed and low speed gearboxes
Because of the wide variety of gearboxes GBS provides repair, service and maintenance to our testing facility is equipped with a truly one of a kind hydraulic system. This system is capable of providing the necessary lubricant for the testing of low- as well as high-speed gearboxes. Next to providing the necessary lubricant for your gearbox we are also capable of filtering, monitoring and cooling that lubricant in order to maintain ideal running conditions.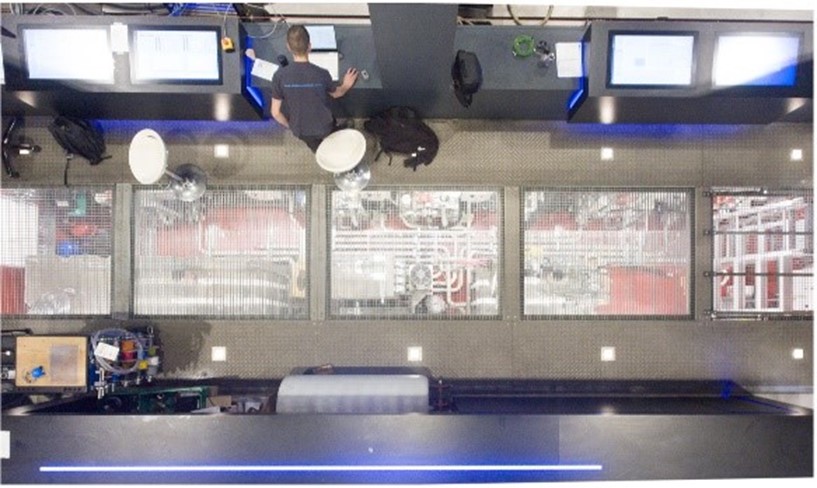 Real-life gearbox testing and performance reports
In order to satisfy the need of our customers we can provide flexibility using specific pumps and motors, specific types of oil, heat exchangers, actuators, valves and other types of hardware. Everything in order to simulate real life running conditions and testing the quality and performance of your gearbox setup.
Please contact one of our sales representatives today for your testing needs.
Please check out our YouTube channel in order to find out more about the possibilities and projects at GBS International