International BROOK HANSEN gearbox repair

GBS Gearbox Services international is the fastest, full service, worldwide specialist in gearbox repair of BROOK HANSEN gearboxes. Taking the latest innovations of our gearbox service experts, our goal is to get, often mission critical, gearboxes back into production at the shortest timespan possible. We have a winning track record in BROOK HANSEN servicing! Having experience with a wide variaty of brands, we know the weakspots and strengths of any brand and can not only repair but often improve the reliability of any gearbox system.

BROOK HANSEN industrial gearbox services
Hansen Industrial Transmissions (H.I.T.) NV is an established global industrial gearbox designer, manufacturer and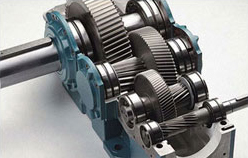 supplier for a wide range of industrial applications throughout the world, including: aerators, mixers & agitators, cooling towers, air cooled condensers, conveyors, hoists, mills, kilns, pumps, toasters, pulpers, cable cars, scrapers, screw pumps etc. etc. Hansen's industrial gearboxes are used in a range of specialist applications in industries such as the chemicals, energy, material handling, environmental, extraction, pulp and paper, steel and metal, food and beverage, and construction industries.
Their industrial gearbox range consists of a core standardized selection covering over a hundred different applications in a torque range from 6kNm to 1100kNm which are suitable for both right angle and parallel shaft configurations in either horizontal or vertical arrangements.
GBS Gearbox Services international is specialised in services the gearboxes in all these industries, as our specialty lies in gearbox services. Our highly experienced emergency support experts work to provide effective solutions that meet your demands, getting your production running!
Brook Hansen produces the following types of gearboxes:
Invertible Gear Units
Horizontal P4 Units
Vertical P4 Units
Single Stage Units
L-Series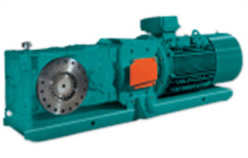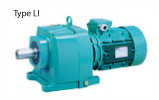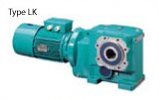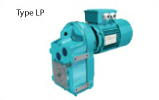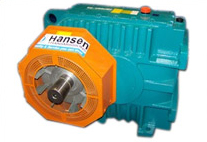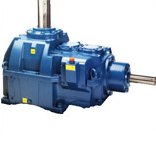 4 different projects on BROOK HANSEN
Scope of work:
Disassembling, inspecting and cleaning gearbox Hansen 511-C.
Making a complete inspection report.
Performing a revision according to our revision proposal.
Repairing the damage.
Assembling the gearbox and making a test run with a test run report.

Location - date:
The Netherlands - September 2012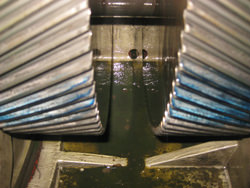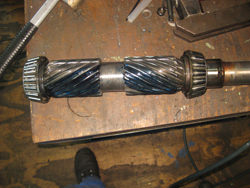 Scope of work:
Disassembled and inspected gearbox Hansen DM-933-ATS onsite.
Renewed all of the bearings.
Revision took place in our workshop.
Assembling and alignment the gearbox onsite.

Location - date:
The Netherlands - March 2012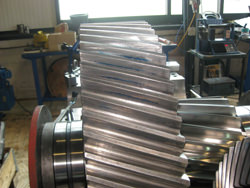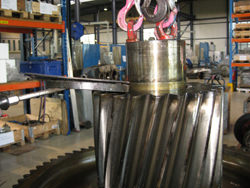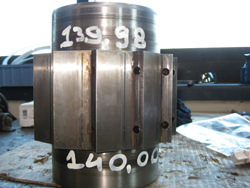 Scope of work:
Inspection on gearbox Hansen QVRF2-CUN-11,2.
Disassembling of the gearbox.
Renewed all of the bearings and sealings.
Assembling the gearbox.
Performing a test run.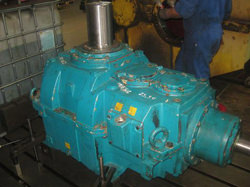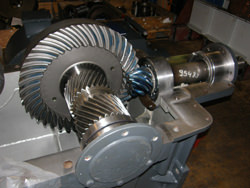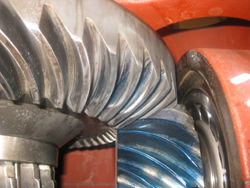 Scope of work:
Disassembling, cleaning and inspection on gearbox Hansen RNF24-BNN-12,5.
Going through the inspection report.
Renewal of complete interior.
Renewal of bearings and seals.
Assembly and testing of gearbox.
Conservation of the exterior of the gearbox with a coating in the existing colour.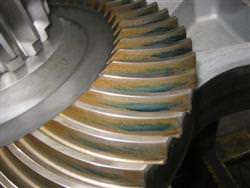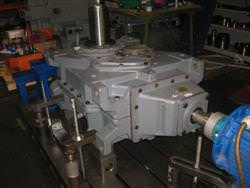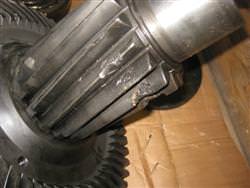 For more than 20 years, GBS Gearbox Services has gained extensive knowledge of gear technology through new gearbox design and manufacture. Today, GBS is supplying service to Flender gearboxes in marine and industrial markets.
Using this experience, our Services division will provide the highest level of commitment to existing and new customers for products already operating in the field.

Ship owners and Industrial companies throughout the world value the reassurance of the superior support provided by the skilled and dedicated engineering and technical specialists that form the GBS Gearsbox Services team.

Field Service Engineers are on constant standby to visit any ship or plant throughout the world. With an unrivalled average 25 years industry and marine experience, they are all fully qualified and certified to work in all environments, both on and offshore. Their high level of technical experience enables most work to be carried out on-site, supported by an practical experienced team of world-leading design and research engineers in the Netherlands.

Our Services team is qualified to inspect, maintain and repair any make or type of industrial or marine gearbox. Many working examples exist of improvements we have made to non-Flender gearboxes, that have extended the life of the gearbox.
For an overview of all gearbox brands, visit https://www.gbs-international.com/brands/index_brands.php
For BROOK HANSEN Gears we are working in the following markets


Water treatment:
Total Power Station gearboxes
Circulating Water Pump gearboxes
Boiler Feed Pump gearboxes
Coal Mill gearboxes
Wind turbine gearboxes
Hydro turbine gearboxes
Gas turbine gearboxes
Steam turbine gearboxes


Material handling
Turbine generator gearboxes
All Mechanical drive gearboxes
Boiler feed pump gearboxes
Sea water injection pumps gearboxes
Compressor gearboxes


Cooling towers
Turbine generator gearboxes
All Mechanical drive gearboxes
Boiler feed pump gearboxes
Pipeline pumping gearboxes
Pipeline compressor gearboxes


Mixers & Agitators
Propulsion gearboxes
Turbine generator gearboxes


Paper, Pulp and Wood handling
Sugar
Steel
Mining
Chemicals