FLENDER gearbox repair

GBS Gearbox Services international is the fastest, full service, worldwide specialist in gearbox repair of Flender gearboxes. Taking the latest innovations of our gearbox service experts, our goal is to get, often mission critical, gearboxes back into production at the shortest timespan possible. We have a winning track record in Flender servicing! Having experience with a wide variaty of brands, we know the weakspots and strengths of any brand and can not only repair but often improve the reliability of any gearbox system.
Flender industrial gearboxes services and repair
Flender is a manufacturer of industrial and maritime gearboxes for almost any power application. Flender is mostly known for their gearbox and transmition solutions in the cement, materials handling, rubber and plastics, wind energy and power industries. Flender gearbox technology is in use in thousands of applications worldwide, including:
- Building and building materials machinery
- Conveyor and Transport systems
- Plastics and rubber processing
- Papermaking and finishing
- Wind Energy
- Chemicals and environment
- Railway vehicles
- Food processing
- Marine generator gearboxes
- Escalators and elevators

GBS Gearbox Services international is specialised in services the gearboxes in all these industries, as our specialty lies in Flender gearbox services. Our highly experienced emergency support experts work to provide effective solutions that meet your demands, getting your production running!

4 different Flender gearbox repair projects
Scope of work:
Performing:
An inspection and revision on gearbox FLENDER TRL 65 CV. Our engineers went to the United Arab Emirates to repair and inspect this gearbox for our client.
Location - date:
Dubai-UAE - February 2013



Scope of work:
Our engineer went to Nigeria for inspection on gearbox Flender SV 355 C. We found that the friction plates had te be renewed. We did repair the plates and assembled it again. Our inspection findings were reported to our client.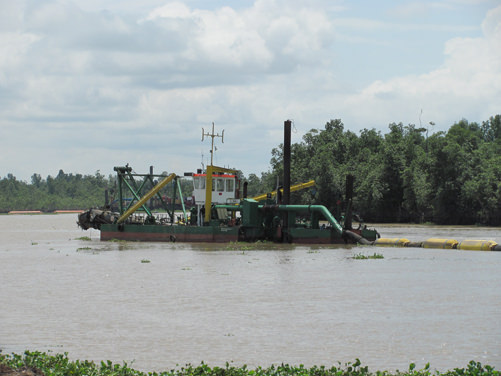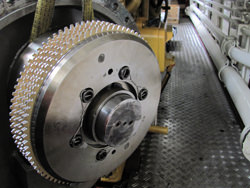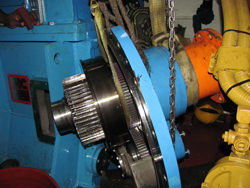 Scope of work:
We performed an inspection on gearbox Flender CDUW 140. We found the gearbox housing was broken, so we had to repair this. We made a complete new housing and replaced new bearings. All our findings were reported in our inspection report for the client. At the end we assembled it again.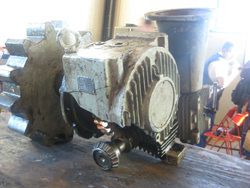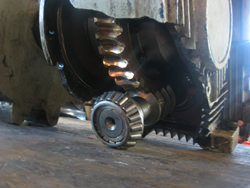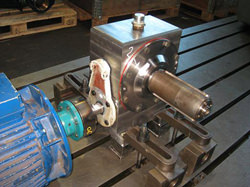 Scope of work:
GBS was invited to assist with the replacement of the starboard outer hydraulic clutch plates. The vessel is equipped with four W9L32 Wärtsilä diesel engines driving two propeller shaft via two Flender gearboxes. Each gearbox has two hydraulic Ortlinghaus clutches. Flender had inspected the starboard outer clutch after difficulties with clutching had been reported. The outcome of the inspection was that the clutch plates were worn and needed to be replaced.
Work carried out:
The clutch plates, the piston rings, the piston retraction springs and two O-rings were replaced.

The gearbox housing around the hydraulic clutch had been removed, cleaned and reinstalled.

The replaced clutch plates did not seem to be worn or warped. It was therefore recommended to keep these used clutch plates as spares. Due to continuous tension, the retraction springs were approximately 10 mm shorter than the new springs. These used springs as well as the piston rings were added to box with the used clutch plates. The hub and the outer drum of the coupling appeared in a visually good condition. Only minor markings of hammering of the clutch plates were observed.

The bolts attached to the Ortlinghaus coupling have been secured by Loctite or lock wire, depending on the configuration.

The clutch has been tested successfully. Leakage was not observed.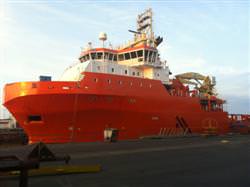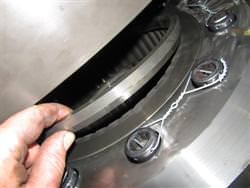 For more than 20 years, GBS Gearbox Services has gained extensive knowledge of gear technology through new gearbox design and manufacture. Today, GBS is supplying service to Flender gearboxes in marine and industrial markets.
Using this experience, our Services division will provide the highest level of commitment to existing and new customers for products already operating in the field.

Ship owners and Industrial companies throughout the world value the reassurance of the superior support provided by the skilled and dedicated engineering and technical specialists that form the GBS Gearsbox Services team.

Field Service Engineers are on constant standby to visit any ship or plant throughout the world. With an unrivalled average 25 years industry and marine experience, they are all fully qualified and certified to work in all environments, both on and offshore. Their high level of technical experience enables most work to be carried out on-site, supported by an practical experienced team of world-leading design and research engineers in the Netherlands.

Our Services team is qualified to inspect, maintain and repair any make or type of industrial or marine gearbox. Many working examples exist of improvements we have made to non-Flender gearboxes, that have extended the life of the gearbox.
GBS provides services in the following markets


POWER:
Total Power Station gearboxes
Circulating Water Pump gearboxes
Boiler Feed Pump gearboxes
Coal Mill gearboxes
Wind turbine gearboxes
Hydro turbine gearboxes
Gas turbine gearboxes
Steam turbine gearboxes


OIL & GAS OFFSHORE - Oil rigs and FPSO's
Turbine generator gearboxes
All Mechanical drive gearboxes
Boiler feed pump gearboxes
Sea water injection pumps gearboxes
Compressor gearboxes


OIL & GAS ONSHORE / PETROCHEMICAL – Pumping and refineries
Turbine generator gearboxes
All Mechanical drive gearboxes
Boiler feed pump gearboxes
Pipeline pumping gearboxes
Pipeline compressor gearboxes


Marine
Propulsion gearboxes
Turbine generator gearboxes


Heavy Industry
Sugar
Steel
Mining
Chemicals