GBS Gearbox Services testing under load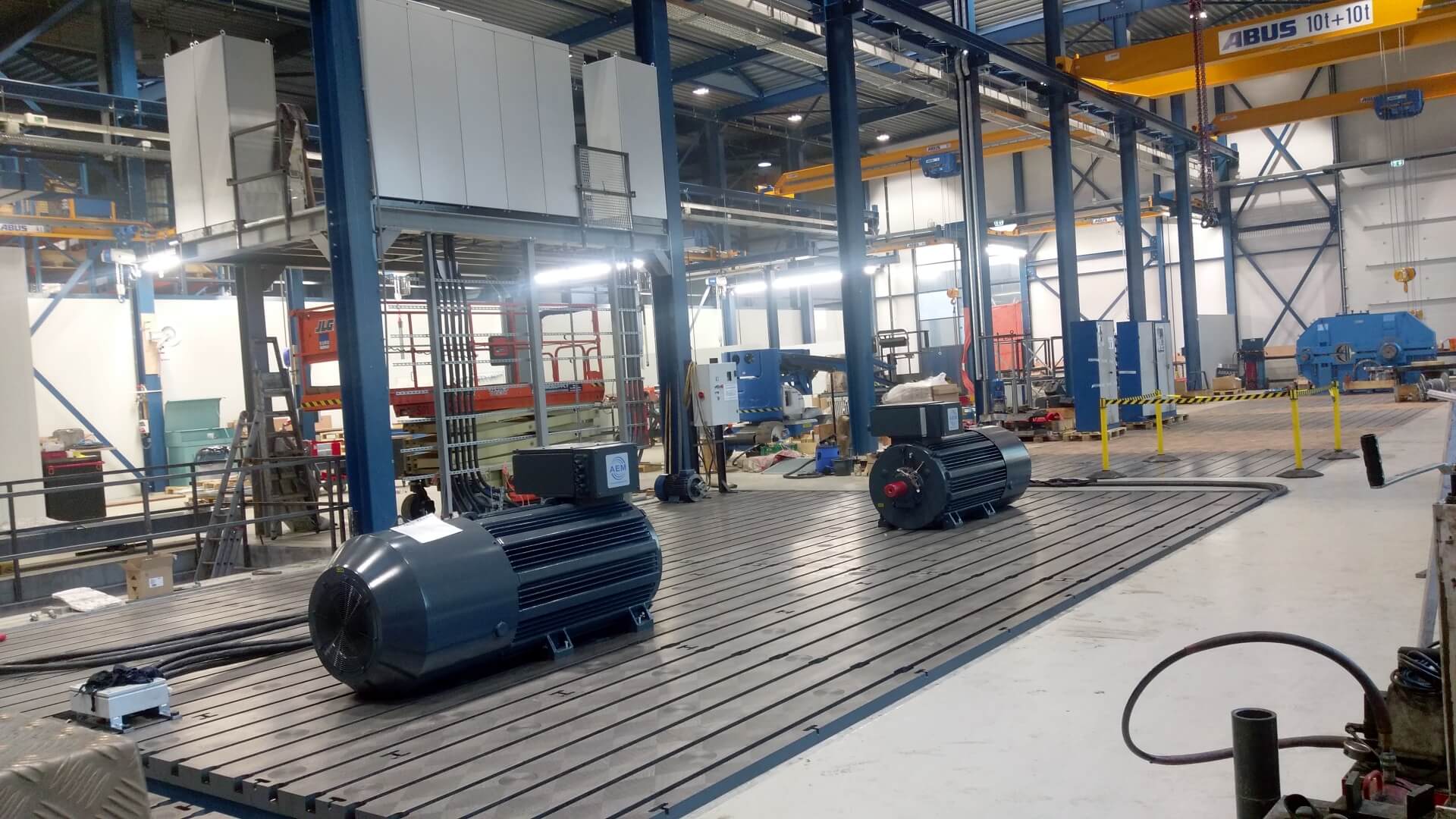 GBS builds new test stand
GBS builds new 500KW test stand for advanced gearbox load testing
Work in progress
GBS recently invested in a new workfloor for its
gearbox
assembly and inspection division. A major part of this expansion includes the development of a 500kW test stand for advanced gearbox tests under load. Using the latest test stand technology, load testing for reduction gearboxes will be possible in close-to-actual operating conditions. "A loaded test will prove the quality of our gearbox overhaul", says Yod Verburg, test bench engineer at GBS. "It ensures our customers that the refurbished gearbox will successfully operate under real-life circumstances".
How it works
The key element is the opportunity to test gearboxes under (partial) load. To accomplish this a gearbox is connected to a 500 kW motor (max 1800 RPM, 6300 Nm). In our line of work most gearboxes are retardant. Therefore a planetary 'speed-up' gearbox (1:34,42) is placed between the test object and the 500 kW generator (max 1500, 6300 Nm). Nevertheless GBS is able to reverse drive the test stand so that the generator becomes the motor and the motor becomes the generator. The test stand is designed to simulate real-life load levels and is freely programmable by GBS.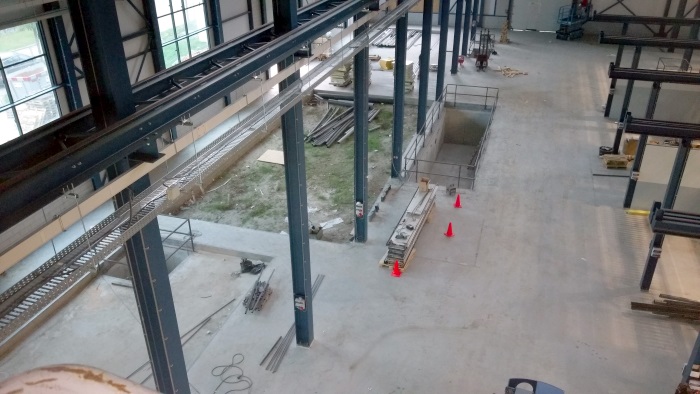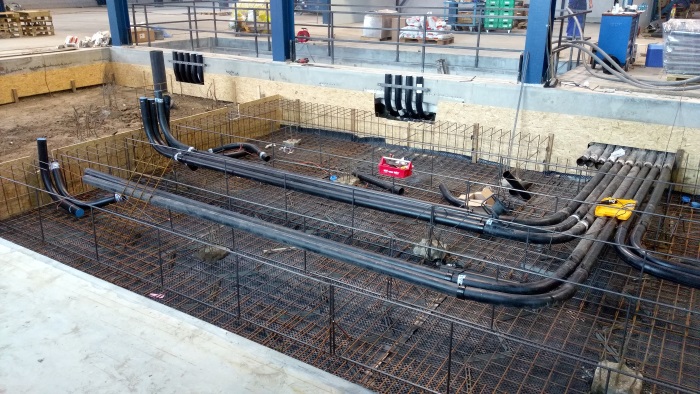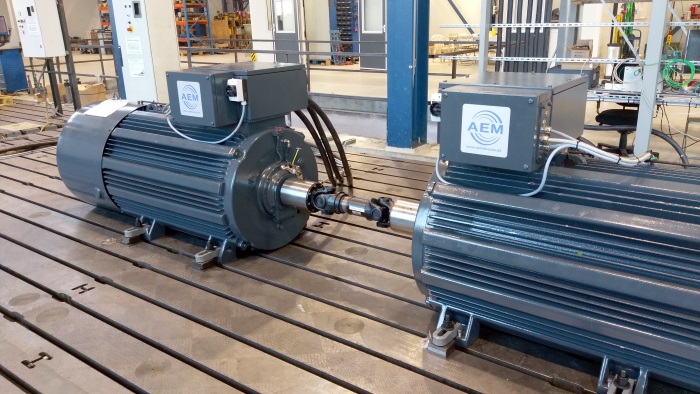 Lubrication cleanliness, oil analysis and oil flushing
Lubricating oil is like the blood system of a gearbox. For this reason we carry out oil purity measurements during the test-run during filtration mode and non-filtration mode. The oil system is equipped with several sensors to analyse the lubrication cleanliness of the gearbox. The test stand is designed to flush a gearbox till a certain ISO grade is achieved to a maximum of 100 L/min. The cleanliness levels are according ISO 4406, NAS 1638 or SAE AS 4059. There are two oil types available on the loaded test stand, which are Omala 220 or Omala 100.
Gearbox testing with variable temperatures
GBS has included oil coolers because in some scenarios gearboxes are actively cooled. This also gives the opportunity to regulated the temperature of the oil and be used to simulate real-life temperatures.
Key benefits of our new gearbox test stand
This new test stand is very flexible and customizable to specific customers needs. The test cycle is freely programmable by GBS to achieve real-life simulation of the customers environment. During the test cycle the gearbox is monitored and controlled based on its RPM, power, torque, temperature, vibration and oil contamination.
Main features
up to 500kW gearbox tests under load
testing with variable lubricants
testing with variable temperatures due to temperature regulation through oil coolers
the test cycle can be configured based on client-specific conditions
oil flushing; effective filtration removes impurities
Partners
In addition to our knowledge, we have built up a well-connected network of competent and reliable partners that work in accordance with our own standards and values. For the realisation of our new stand we work with leading suppliers such as:
Bakker Sliedrecht - part of Pon Power group - supplier of the motor
HydroDynamics - part of Hydac - supplier of the lubrication system
National Instruments - supplier of Labview
Interested in our new test stand for gearbox load testing?
Our sales employees will gladly answer all your questions about gearbox testing under load, gearbox oil analysis and other important question regarding the maintenance of your gearbox.