Gear on-site measuring
Check and analyse gears of unknown make within minutes of time.
December 2014,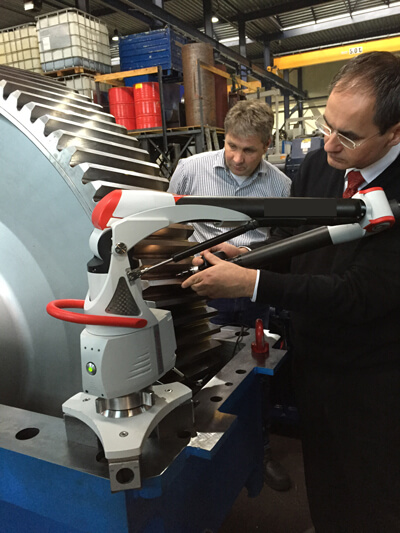 In january 2015 we can serve You with on-site gear measuring. We have bought an portable 6 axes gear measurement tool. With this measurement tool we can check and measure the profiles on-site of unknown gears. With this tool we have a universal, highly sophisticated and fully comprehensive 3D coordinate measuring device.
For our customers, this has the advantage that we can measure components in the gearbox. Vulnerable parts need no longer to be transported with all the risks. Gearboxes should be opened just for an short lead-time. Existing heavy gears that should be replaced, doesn't need to be transported with high costs.
Features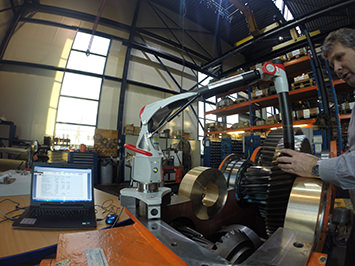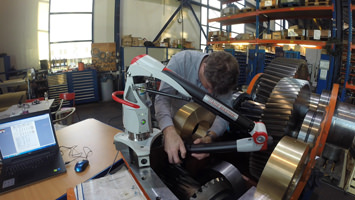 Measuring of internal and external spur and helical gears (max. gear diameter approx. 16 m resp. 52,493 feet)
No limitation in max. module, number of teeth, helix angle and face width
Suitable for measuring gears of quality class 5-6 according to DIN 3960/61 (similar to AGMA 2000 grade 10-11)
Measurement and evaluation in both metric and inch
Evaluation of profile, lead, pitch and runout data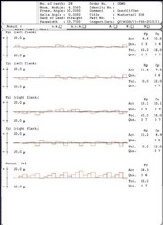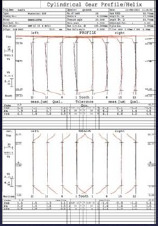 Evaluation according to all gear standards, i.e. DIN / ISO / JIS / AGMA / ANSI and customized standards